10 timely investing trends every investor should know
July 05, 2022
Capital markets
Crypto
Cryptocurrencies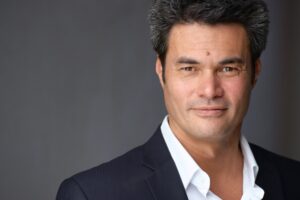 Recently, we have witnessed unprecedented movements in the financial markets. With the crypto crash and recent stagnation in stock markets, some have been scrambling to recoup their losses.
by Roger James Hamilton, Founder and CEO of Genius Group
Globally, governments have spent a lot of money on stimulus packages and inflation is at record highs. These are unprecedented times and we are heading into what experts agree is a highly unpredictable future for investors and businesses.
However, in times of major crisis, there are hidden major opportunities. Now is not the time to continue with the same investment strategies you had before 2022. Here we look at 10 key investment trends every investor should know.
Destruction of the dollar
Due to the recent pandemic, 35% of all existing US dollars have been printed in the last 10 months. But endlessly printing money does not help savings and creates a further divide in the wealth gap.
With inflation soaring and the value of money dwindling, banks around the world are predicting a recession towards the end of 2023 and the beginning of 2024. This recession would be worse than what we have seen before, things getting worse before we started to see any. recovery.
To fight inflation, a country can actually do little more than print more to make physical currency more expensive to store and move. But in doing so, interest rates rise, which in turn can lower growth. These economic trends are now playing out, with Deutsche Bank recently informing investors that it expects the worst recession in history to occur at the end of 2023.
The era of exponentials
At the start of Society 5.0, the society of imagination comes into play, where digital transformation and the creativity of a diverse population will accelerate technology growth and adoption. The big data harvested by IoT and converted into a new kind of intelligence by AI will impact every corner of society and improve our infrastructure. People will see their lives become more comfortable and sustainable as they will receive products and services in real time, as and when they need them. Investments will be future-oriented, with any disruptive or innovative technology being lucrative.
The generation of memes
As individuals using memes went viral, it was realized that this path could lead to becoming an influencer, which can be a lucrative job, with some people becoming multi-millionaires in the process. Meme investments using products or brands do the same thing and are created to entice retail investors to invest in stocks and shares of the company. This idea that a simple meme can create huge exposure for a brand is an idea that takes skill but can be worth the investment as it's a quick way to get brands in front of a large audience.
The DeFi economy
Historically we have used different devices for different purposes, think video cameras, still cameras, CD players and radio. Now we only have one device – our phones to do it all. The same happens with services, think of taxi ranks which are now being replaced by Uber or Google which are replacing libraries. Everything becomes streamlined and minimized. The same happens with financial services where the decentralized system has fewer transaction points and intermediaries. Ethereum could replace many traditional financial services and its native Ether token could compete as a global currency.
Crypto stocks and trading
Traditional currency is taken from the individual at source through taxes, bank charges, rising cost of goods and currency depreciation. Investing in stocks and cryptos can give you returns of around 5-15% if you just have the strategies to invest wisely. When you then add more money each month, you can very well see your profits increase through the power of compounding.
Marcus De Maria, Founder and Chairman of Investment Mastery, comments: "The recent crypto crash has been tough on the industry and the death of crypto has been heralded so many times, but we have never seen it fail. . Many investors will see this as a huge opportunity if you buy it low; you expect to see a massive % increase as it goes up. This is the fundamental strategy we use when investing – we invest when prices are low and aim to have a very low average value in our portfolio.
The digital decade
Everything we do is digitized and will encompass Society 5.0. ; in the digital decade, this will mean a digital overlay on your everyday experience. Revenues from the virtual world could approach $400 billion by 2025. Global gaming and AR and VR markets will drive this growth. Investing in these areas or in companies that implement these technologies is a good idea, as they are expected to experience tremendous growth over the next few years.
The rise of robots
Automation will empower humans and increase productivity and wage growth. It has the potential to shift unpaid to paid work and Cathie Wood, CEO of Ark Invest, estimates that automation will add 5% or $1.2 trillion to US GDP over the next 5 years. The metaverse and the gaming industry are driving the shift in automation. AI and ML will contribute to this change, as we will see automation become smarter and support volumes of information that would take humans much longer. We will see companies using AI as CEOs and they will make better and smarter decisions.
genius generation
Entrepreneurship will become a vocation and will be taught in school and as a preferred option for employment by 2025. This is what Genius Group believes and plans for the industry. Edtech will continue to improve people's skills, wealth and opportunity with more education available to a wider demographic. The United Nations Sustainable Development Goals will be achieved by people and companies who have invested in themselves and in the future.
Wholesale investment
By partnering with other like-minded groups or collaborators, investors can access a vast new area of ​​wholesale investing. As with buying in bulk, the price is usually cheaper because you are buying in bulk, and you are able to find market opportunities that would not generally be open to an individual.
If you take the idea from retail or stock exchange, you are buying at price, whereas when you partner with others, new deals are available to you. By using the power of the crowd, you become an insider rather than an outsider.
The hour of impact
Buying property has always been a popular investment and since the population is growing and property will never go down to zero, banks are happy to lend. When you grow a property portfolio, you can generate infinite ROI by freeing up cash as the property appreciates, leading to tax-free cash back to invest in the next property.
Simon Zutshi, CEO of CrowdProperty, says, "For those who can't afford an entire home, there is always the option of investing in property through a group program or crowdfunding. Members of the Real Estate Investors Network (pin) have benefited from this form of investing and have even said that investing in this way can generate better returns.
Previous post
Spotlight on Latin America's E-Commerce Opportunity for FinTech
Read more