Risk aversion sentiment continues to dominate market behavior. In other words, nothing much has changed compared to recent history.
A noticeable downward shift in the copper/gold ratio suggests that the recent reversal in the 10-year Treasury the yield has room to manoeuvre, i.e. the demand for safe-haven government bonds is picking up. The copper/gold ratio is seen as a proxy for expectations for the 10-year rate and, based on that, there is still a strong downside bias to this widely followed yield.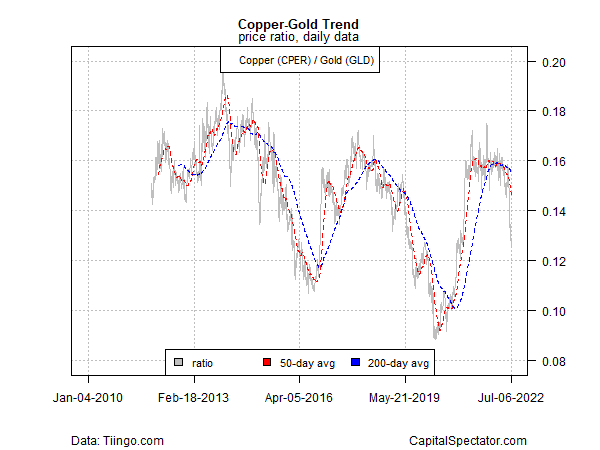 Meanwhile, an approximation of the risk-on/risk-off profile for global portfolio strategies is renewing after a series of stability. The change suggests that these are still the early days of the end bearish sentiment for multi-asset class portfolios.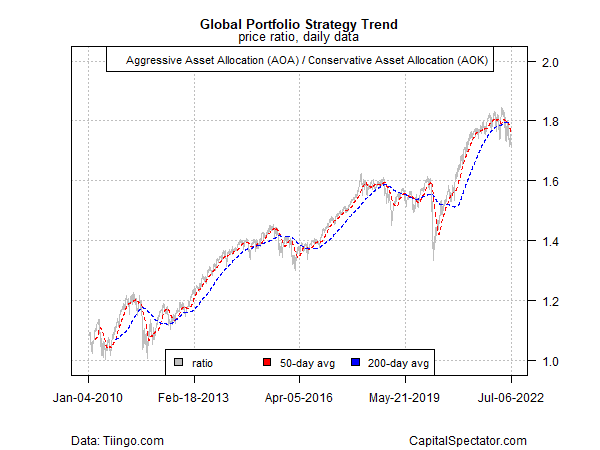 As for the inflation/reflation bias, the ratio of an Inflation-Linked Treasuries (TIP) ETF to a nominal Treasuries (IEF) ETF suggests that this trend may be peaking. It's too early to make that call, but the TIP:IEF ratio has fallen sharply in recent days. If the reversal continues, it may be a sign that the inflation bias of recent times is reversing. A convincing signal would be a drop in the ratio's 50-day average below the 200-day average. At the moment, however, that's nowhere on the immediate horizon.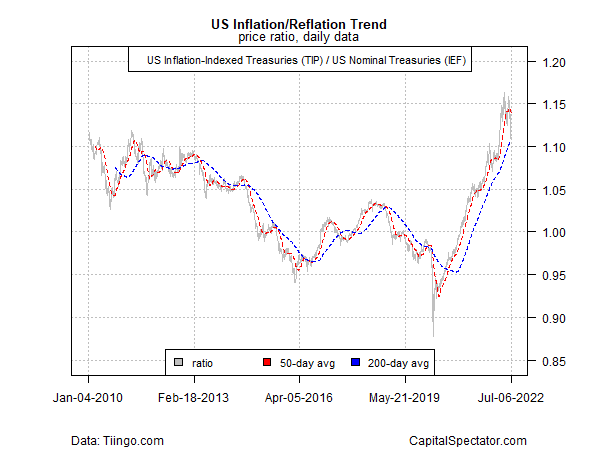 Speaking of reversals, the decline in risk appetite for equities appears to be just beginning, based on the SPDR S&P 500 (SPY)/Vanguard US Bonds (BND) ratio.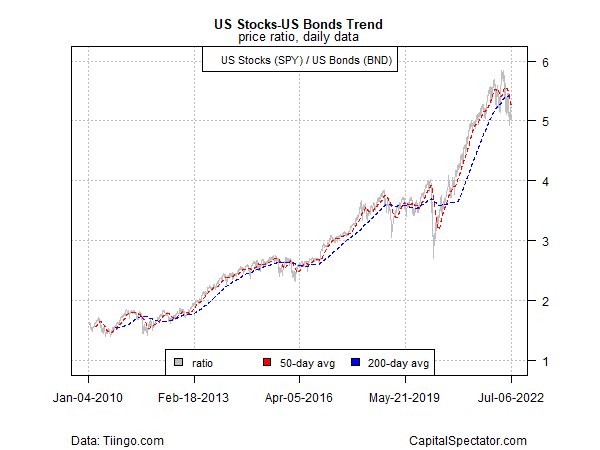 Meanwhile, the dramatic sentiment of risk aversion for cyclical stocks shows no sign of abating.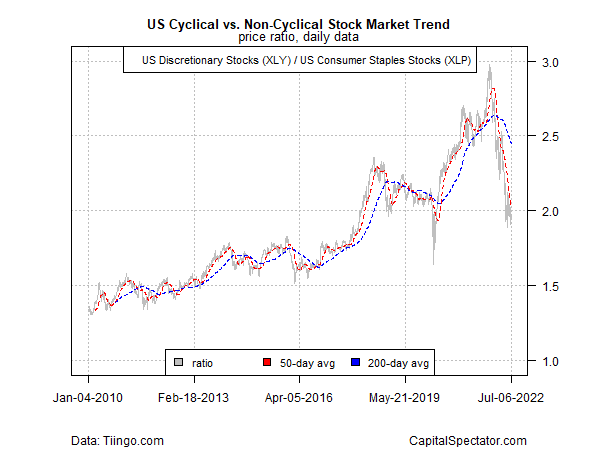 Ditto for the large fade in risk appetite for equities via the broad market ratio (SPY) to low volatility equities (USMV).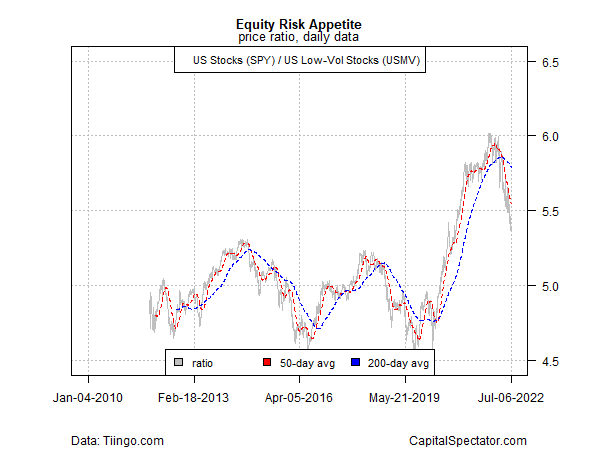 Finally, the recent move towards bullish momentum in favor of value stocks continues to build.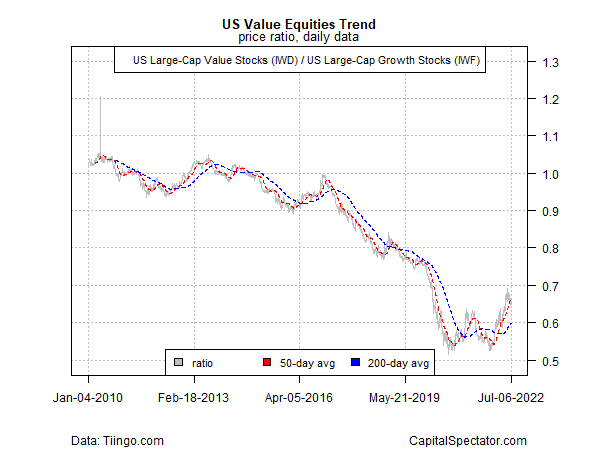 Original post
Editor's note: The summary bullet points for this article were chosen by the Seeking Alpha editors.