Risk aversion continues to dominate global markets. Although there have been hints that the worst of the selloff is over, there is still plenty of room for skepticism, based on trends in key markets via a set of ETF pairs for prices through Thursday's close (November 17).
Let's start with the relationship between an aggressive (AOA) and conservative (AOK) asset allocation strategy. Although the trend of this proxy has been rising lately, the bearish bias remains intact, based on 50 and 200 day moving averages, and therefore it is premature to assume that the bear market has been exhausted.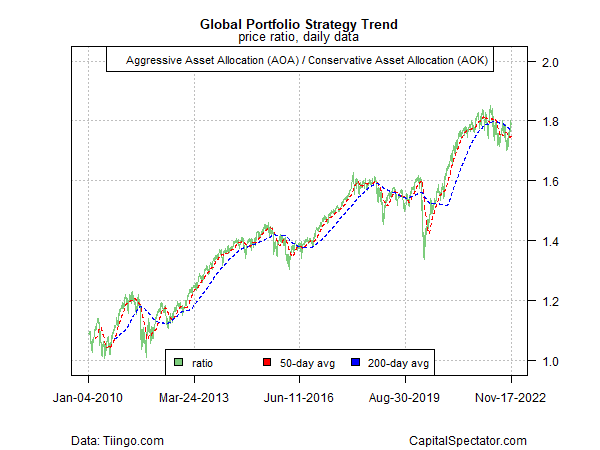 The bearish bias for medium-term Treasuries (IEF) versus short-term Treasuries (SHY) has certainly not changed, suggesting that the appetite for safety remains strong.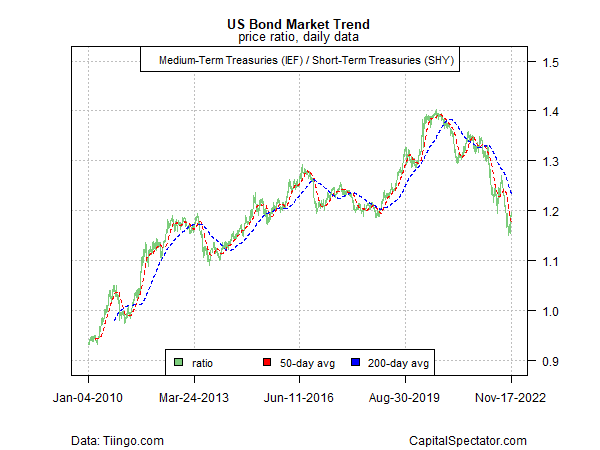 The risk for the inflation/reflation trade continues to hold, based on the ratio of inflation-linked treasury bills (TIPs) to their standard counterparts (IEFs), but the trend looks tired and vulnerable if the economy continues to weaken.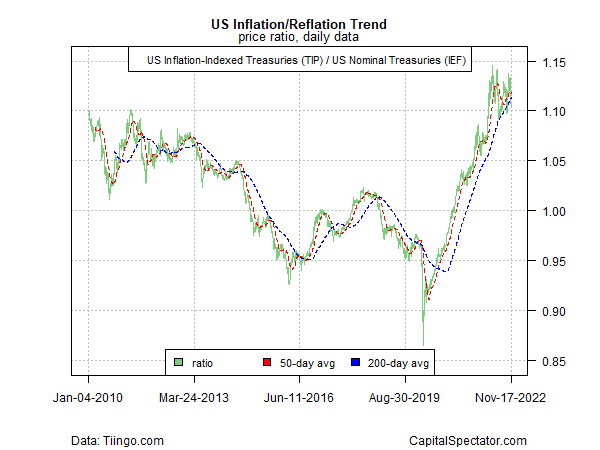 The US equity risk appetite estimate (SPY) relative to a low volatility equity portfolio (USMV) continues to signal risk aversion.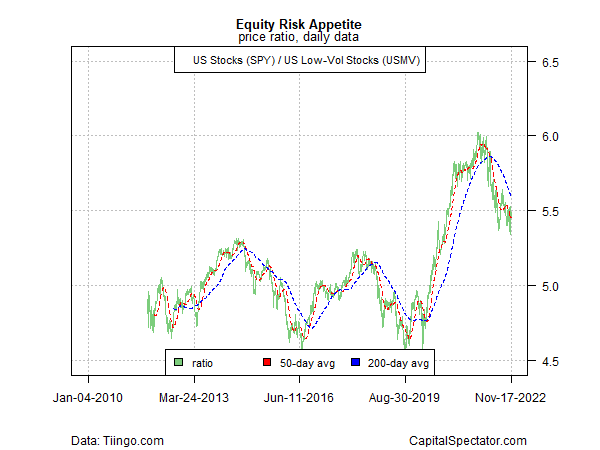 An indicator of economic activity – Semiconductor Stocks (SMH) versus Broader Stocks (SPY) – recently saw a relief rally, but it's too early to say the downtrend for this indicator is completed.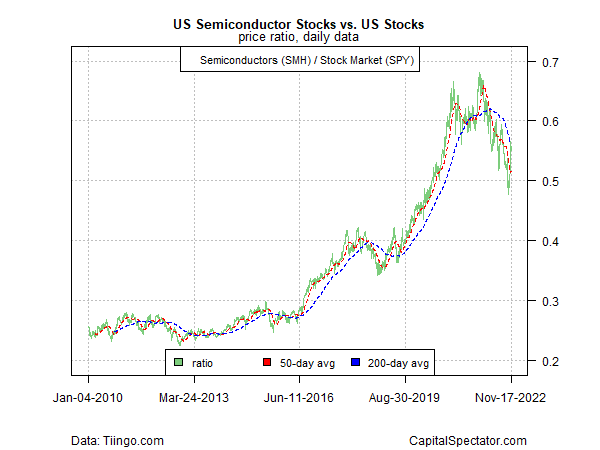 Despite the bearish bias for equities in general, the appetite for US equities (VTI) versus foreign equities (VEU) persists.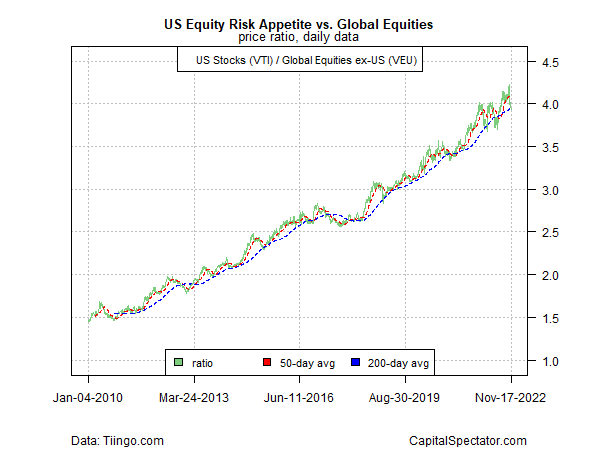 Finally, the relative strength of value stocks (IWD) versus growth stocks (IWF) continues to work. The logic is the widely held view that value stocks tend to outperform when interest rates rise. Based on this, expectations that the Federal Reserve will continue to raise short-term rates imply that the stock will continue to outperform.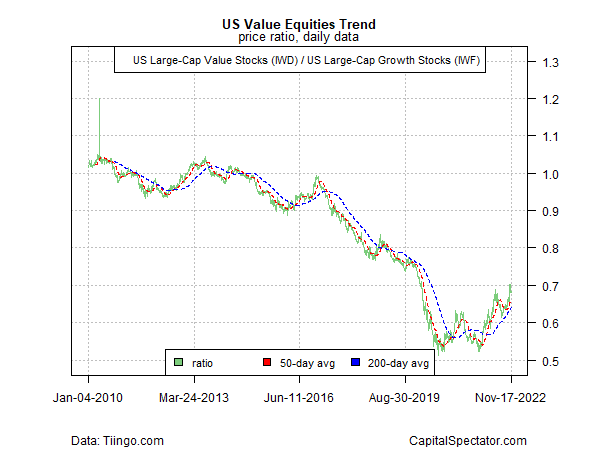 Original post
Editor's note: The summary bullet points for this article were chosen by the Seeking Alpha editors.