A dividend is a portion of a company's profits that it pays out to a class of shareholders chosen by the board of directors. Common stockholders of dividend-paying companies are generally eligible to receive the dividend if they hold the shares before the ex-dividend date.
Although cash dividends are the most popular, dividends can also be paid in stocks or other assets. Dividends are paid by mutual funds and exchange-traded funds (ETFs) in addition to companies.
The ex-dividend date of a stock is the first day it trades without the subsequent dividend value. Investors who bought the stock before the ex-dividend date are eligible for the next dividend payment, while those who bought it after the ex-dividend date are not.
The dividend payment date for a share is the day on which payments (by check or electronic payment) are made to eligible shareholders. The dividend will be paid to shareholders who held the share on the record date.
On that note, we will discuss two investment companies that are expected to pay a dividend this month.
Image source: © 2022 Kalkine Media ®
Data source – ASX website from May 17, 2022
Plato Income Maximizer Limited (ASX: PL8)
Plato Income Maximiser is an Australian investment company. The principal business of the company is to provide shareholders with the opportunity to benefit from an investment in a diversified and actively managed portfolio of listed Australian stocks.
The company invests in Energy, Materials-X-Metals & Mining, Metals & Mining-X-Gold, Gold, Consumer Discretionary-X-Media, Financials-X-Real Estate Trusts, Real Estate Trusts, industries, consumer staples and healthcare sectors.
Plato Income Maximiser has announced a dividend payment of AU$0.011 per share. The payment date for this dividend is May 31, 2022.
Stock market performance: Shares of Plato Income Maximiser closed up 3.17% on Tuesday (May 17, 2022) at AU$1.30 each. Around 294,000 shares of the company traded on the ASX on the same day.
Read also : RIO, BHP, FMG: 3 ASX-listed mining stocks with the best dividend yield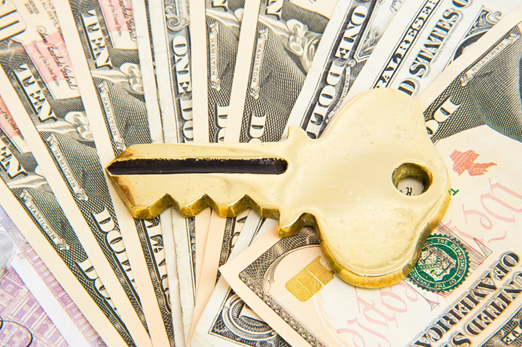 Source: © Davidwatmough | Megapixl.com
Future Generation Global Investing Company Limited (ASX: FGG)
Australian investment firm FGG is focused on generating long-term capital growth for its shareholders. The company's main objective is to give diversified exposure to global equities while helping young Australians cope with mental health issues. Its main activities are investing in unlisted mutual funds and earning money through cash and cash equivalents.
The company invests its money with fund managers who have agreed to work for a management and performance fee of 0.0%. He works with fund managers like Caledonia, Munro Partners, Antipodes Partners, Ellerston Capital, Magellan Asset Management, Cooper Investors, Marsico Capital Management, Nikko Asset Management Australia, VGI Partners and Avenir Capital.
FGG has announced a dividend of AU$0.030 per share to its shareholders. The payment date for this dividend is May 27, 2022.
Stock market performance: Shares of CLW closed down 0.79% on Tuesday (May 17, 2022) at AU$1.26 each. About 105,000 shares of the company are traded on ASX.
Read also : CLW, DXI, HDN: 3 REIT stocks expected to pay dividend this month